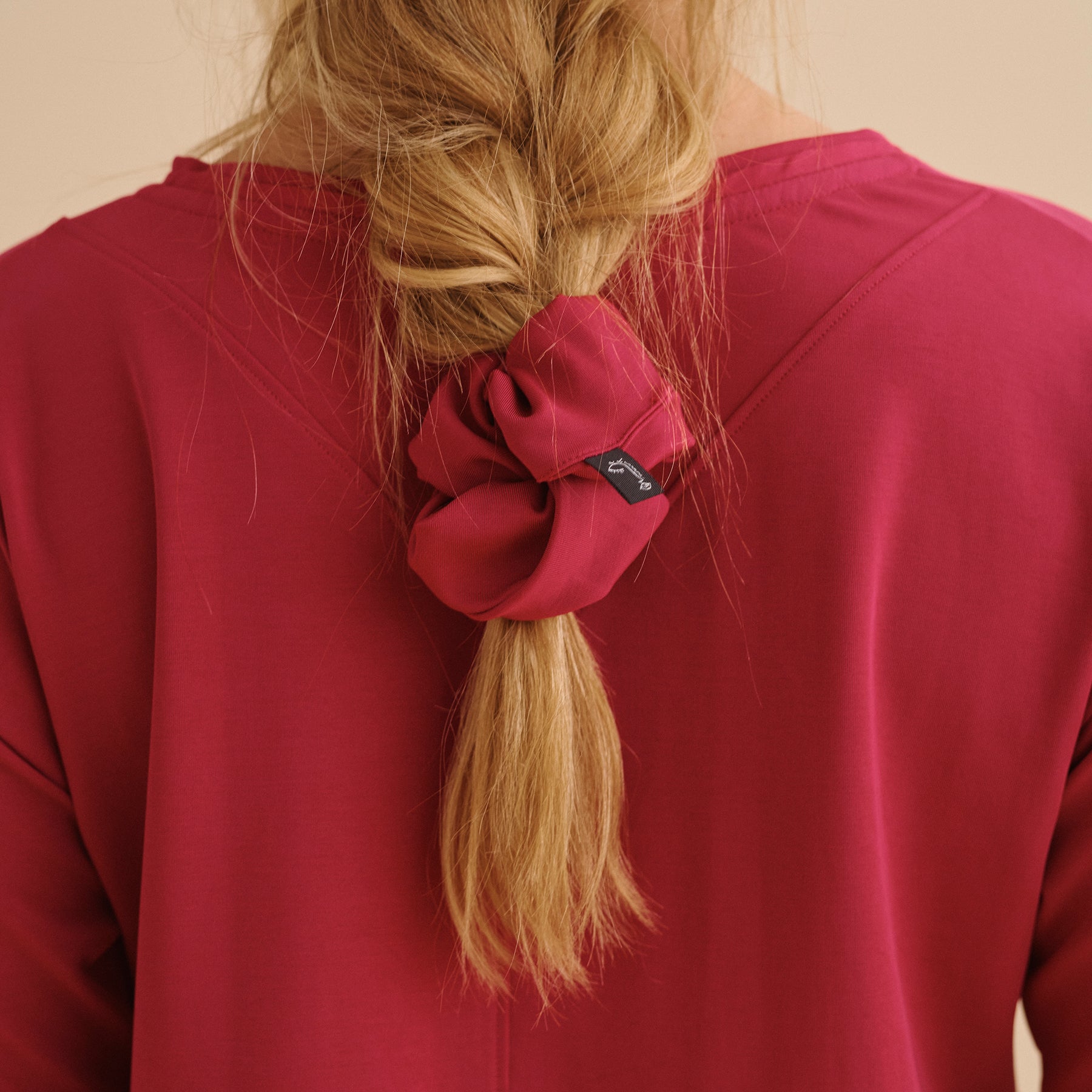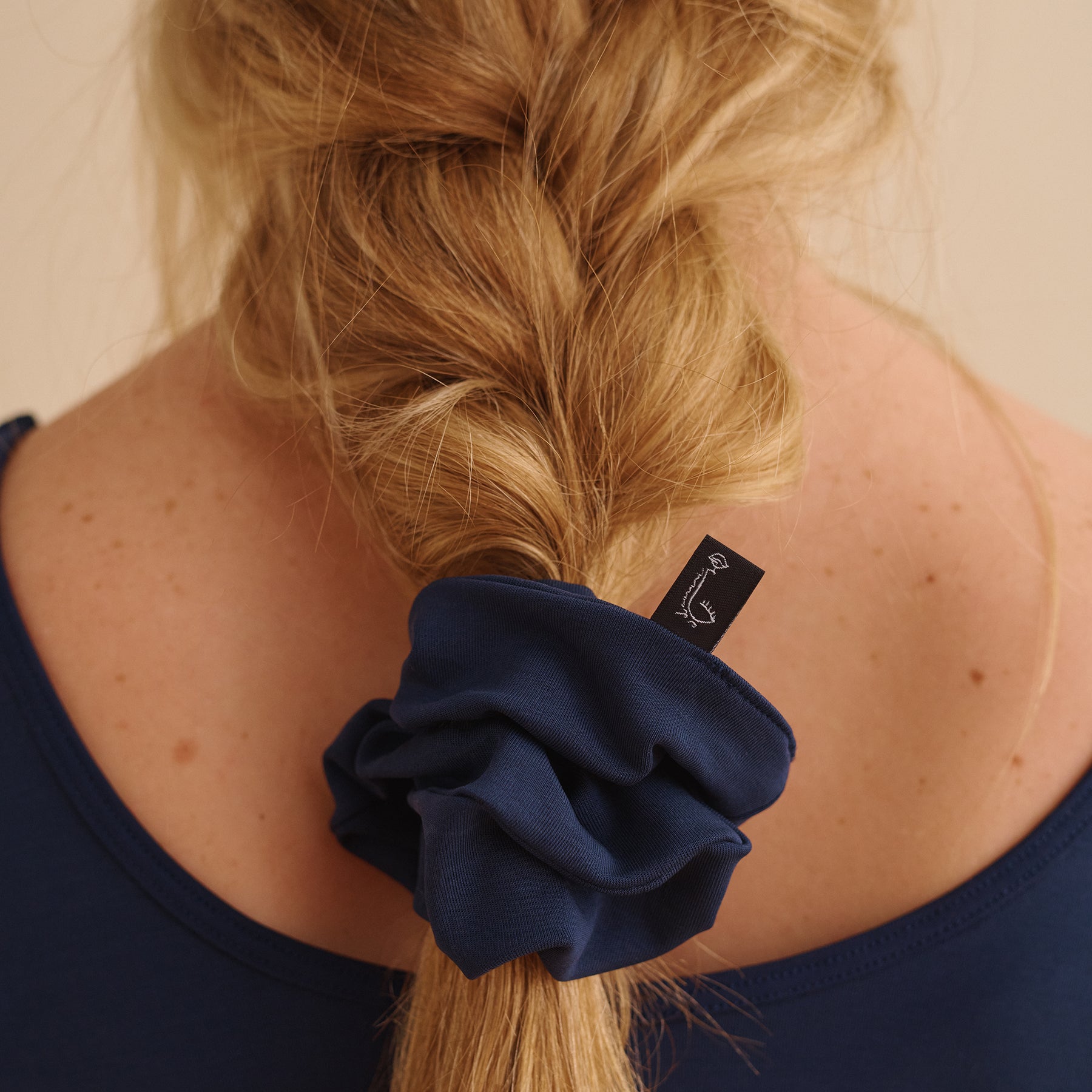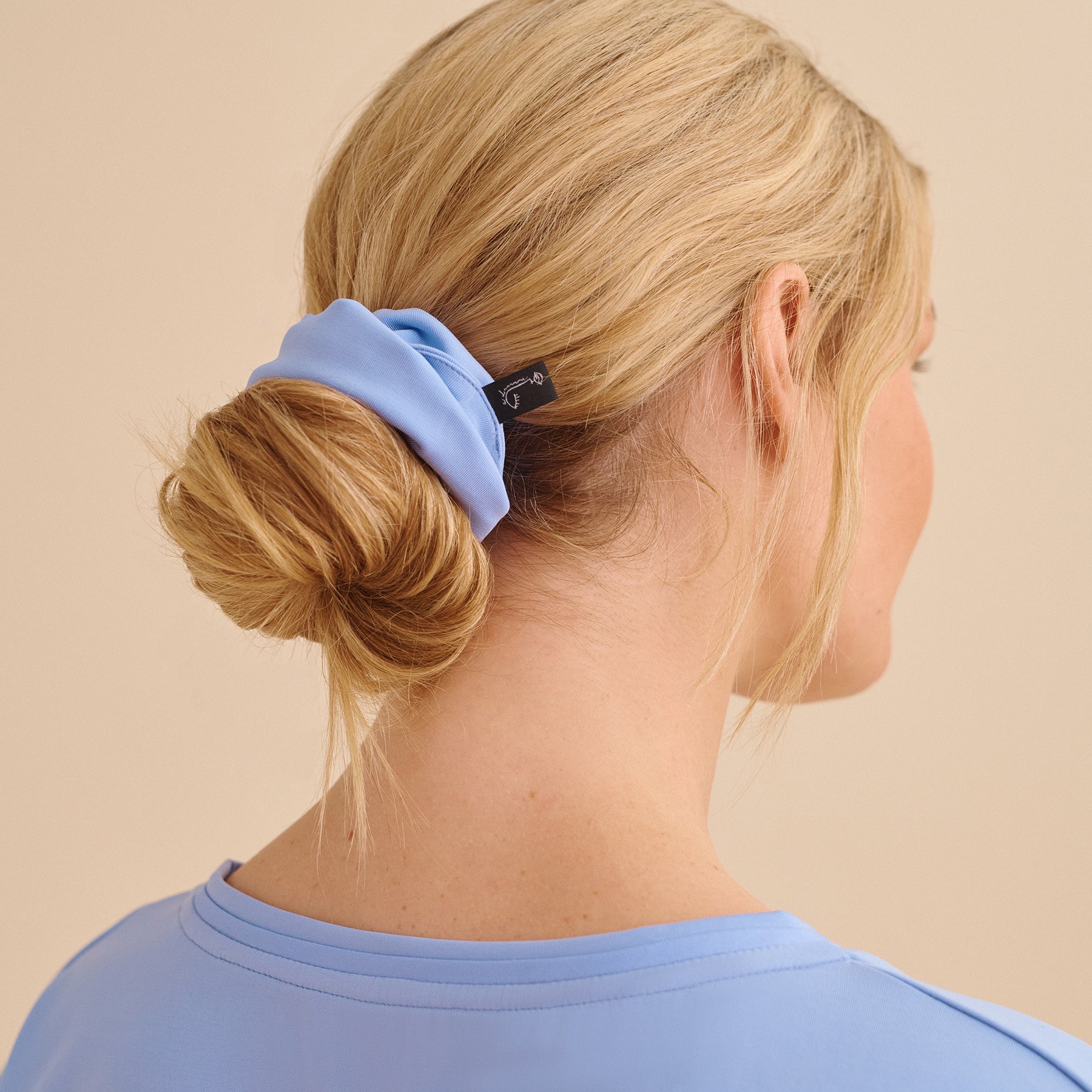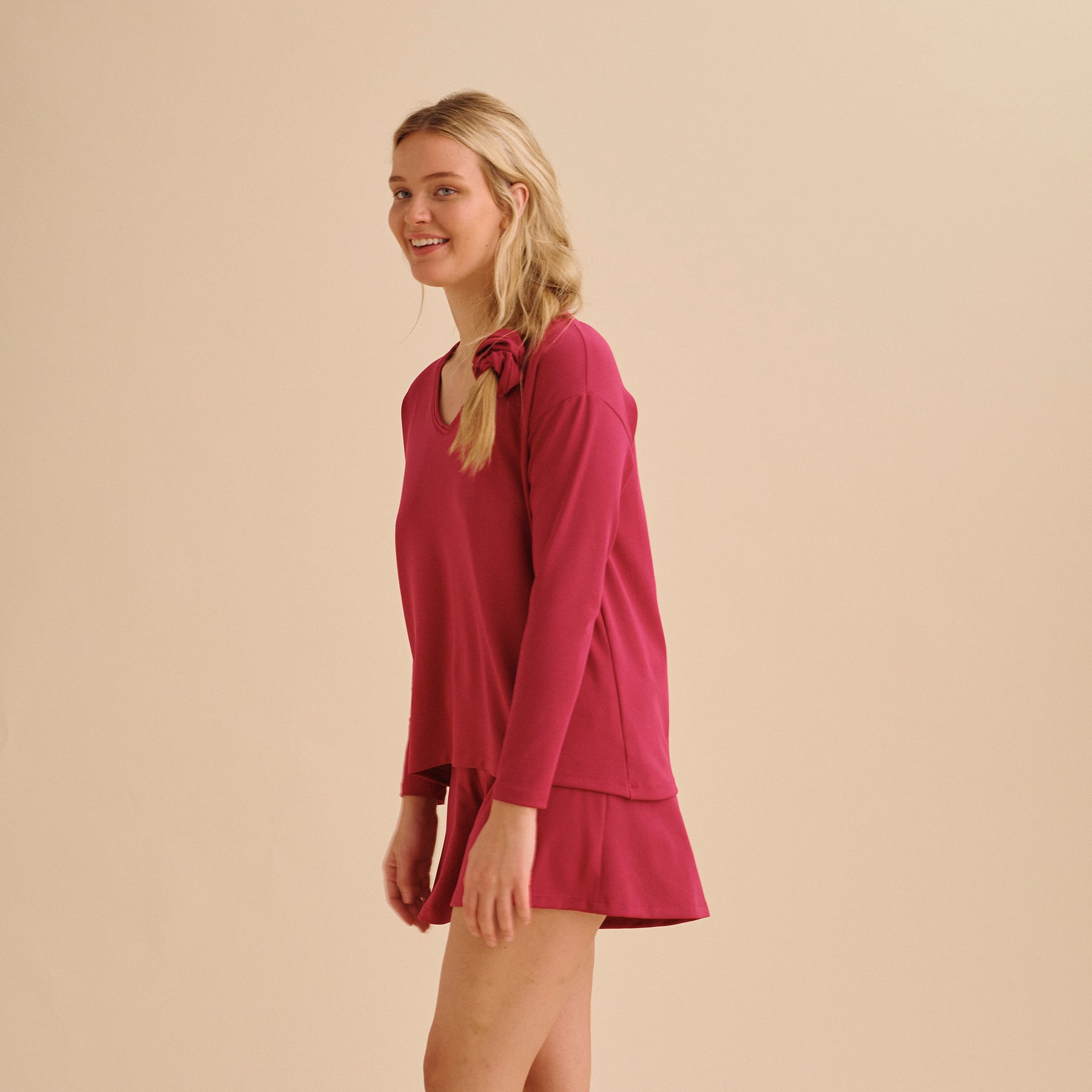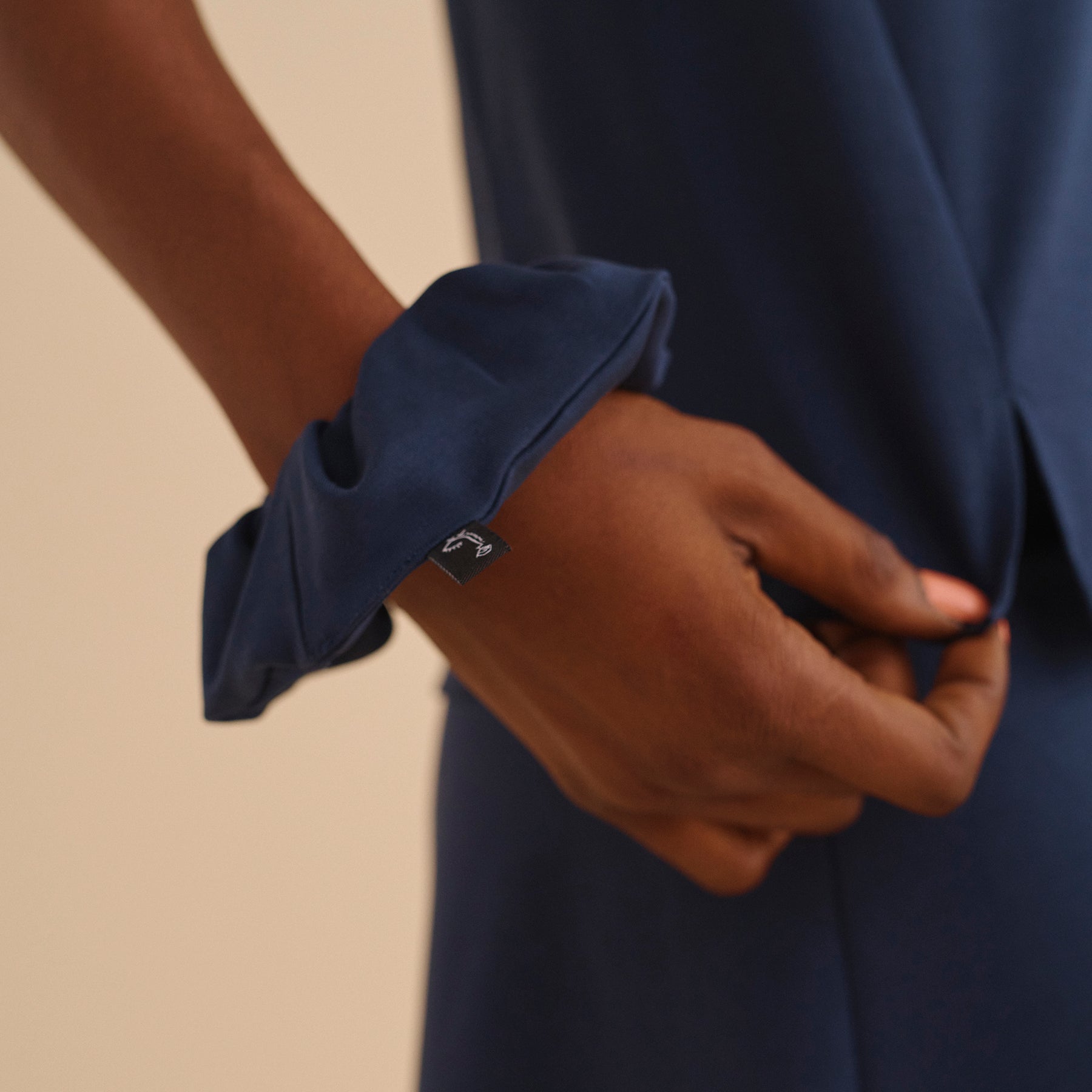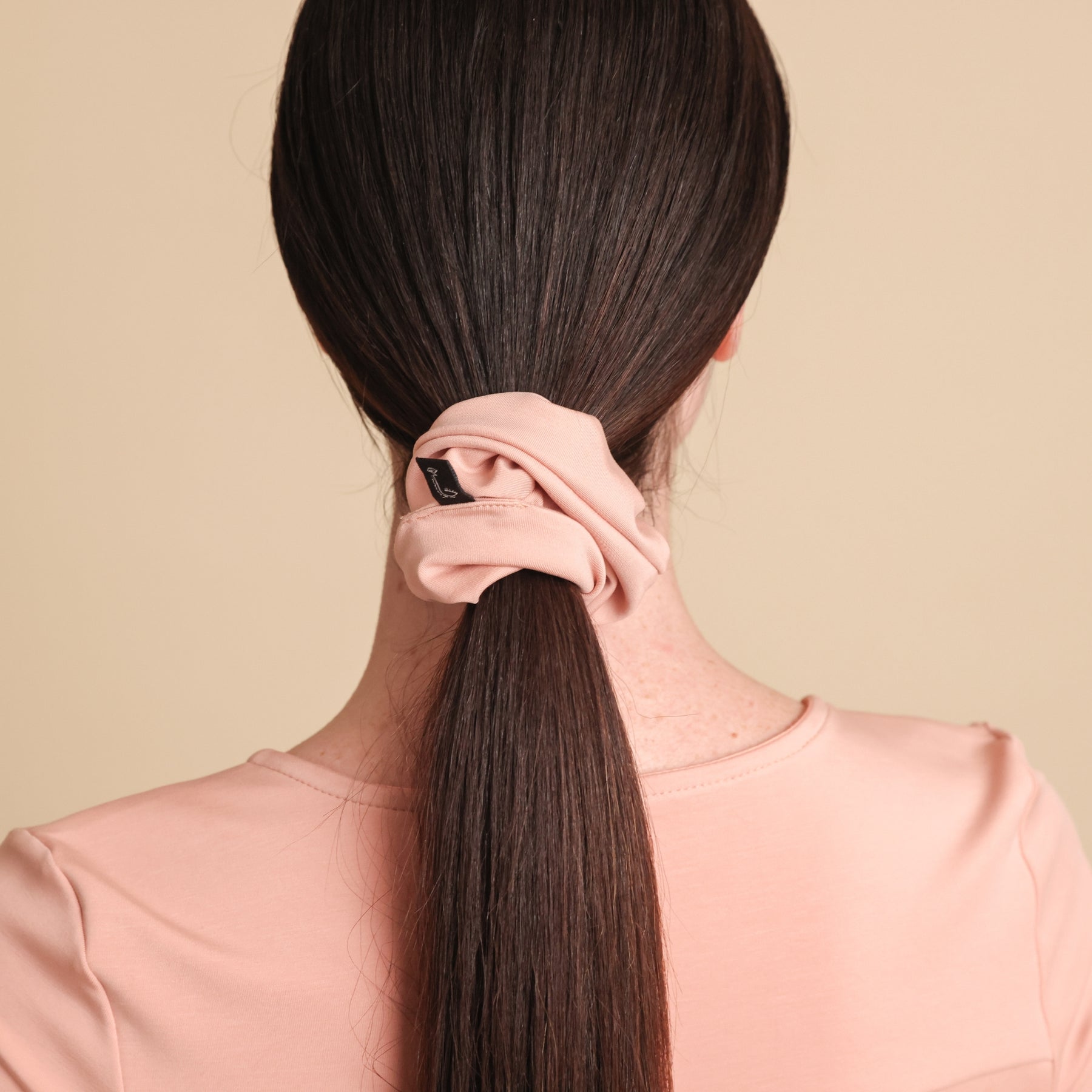 Oversized Scrunchie
Our version of the iconic Oversized Scrunchie, a cult favorite for a reason. We specifically chose the elastic tension and scrunch-level (a term we just made up) for non-pulling, anti-breakage, hair-friendly style perfection during our skincare moment, but find ourselves rocking it all over the place.
Thoughtfully designed and made using production off-cuts. This deliciously soft and hair healthy Scrunchie is one of the many ways that A DOMANI prioritizes sustainability and avoids adding textile waste into the environment. 
BONUS: game changing for curly hair nighttime routine
Naturally anti-bacterial, anti-microbial, quick-drying, and non-pilling. Every luxurious functionality is inherent to the yarn and will never wash out.

EASY CARE: machine wash cold with like colors, lie flat or hang to dry

Do not use bleach, bleach alternatives, or Oxyclean

100% PYRATEX®️ Power 1 fabric (93% lyocell/microtencel, 7% elastane)

Ethically manufactured by our beloved fabrica in Mexico.

Night Sweats? No Thanks.
How A DOMANI Keeps You Cool

Cutting Edge Fabric
Our pioneering natural fabric has a luxe drape, indulgent feel, and airy light movement that has to be worn to be believed. They don't *look* like menopause pajamas or night sweat pajamas...and that's the beauty of it.

Peak Moisture Wicking
The lab-tested shape of the natural fiber means moisture is pulled immediately away from the body—before you, your sheets, or anyone who might be sleeping next to you knows anything about it.

Lightning Fast Dry
Woven to dry before wetness is felt, naturally anti-bacterial and anti-microbial fibers are ideal for sensitive + sensitized skin (hello, postpartum, menopause, and healing/post-treatment skin)

Stay-Cool Feel
Knit from ethically harvested eucalyptus, birch, and pine, and tailored specifically for maximum breathability and comfort, the fabric feels cool to the touch no matter how hot your hot flashes get.